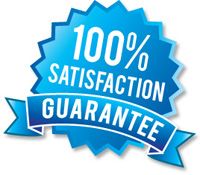 » Best Carpet Cleaning in Charlotte NC
We are the best carpet cleaning service in Charlotte NC. Call Best Carpet Solution Spotless Carpet & restoration today for all your carpet cleaning needs in Charlotte NC.
Our team of professional carpet cleaners will make sure you get your carpet looking clean and spotless and you pay only if you are pleased with our work. That's how confident we are in our work.
Get your carpet looking spotless today as easy as 1-2-3
Call us or book an online appoinment today!
First, we begin with an inspection of your carpets. This important steps allows you to show us the areas that need to be cleaned and to point out any specific areas of concern. This helps us to accurately assess the condition of the carpets, the chemical make-up of any spots or stains, and to learn more about the typical traffic patterns within your home. This valuable information will allow us to tailor certain aspects of the cleaning process to meet your specific needs. No two homes are the same, and we want to understand the way your home operates so we leave with your carpets looking spotless!
We tell you how much it will cost to get your carpet cleaned and we get the job done right. Remember our commitment "you pay only if you are pleased with our work".